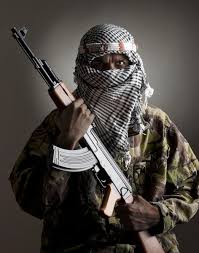 Armed herdsmen hit Ogbomoso farm, kidnap manager, wants N100m
Four escape kidnap in Ekiti
By Biodun Are
Armed herdsmen have attacked a farm in Ogbomoso, a commercial city in the heart of Yorubaland.
The armed men attacked a farm said to belong to former Governor of Oyo State, the late Adebayo Alao Akala.
In Ekiti on Monday, four people escaped from kidnappers between Irele and Oke Ako Ekiti in Ajoni Local Council Development Area, (LCDA)
Irohinoodua heard that the Supervisor at the farm located in Jabata Surulere local government was kidnapped.
The incidence took place at the weekend.
Sources told our correspondent that the kidnappers suspected to be of Fulani extraction have reached the family. They demand for N100m.
The kidnappers have put brought a sour point into the joy of the Alao Akala family who were expected to organise a naming ceremony on Wednesday for the newly born twins, children of late Akala's first child.
"They were about five of them, all armed. They shot into the air several times before taking away the manager" Kunle Adaranijo who lives in the community told Irohinoodua. He said their target was the farm and the workers.
"They are raising so much funds and our worry is that these funds are used to buy more arms to fight and dominate the people" he added.
Meanwhile, four people escaped being kidnapped between Irele and Oke Ako communities in Ekiti State on Monday.
Chief Sunday Kehinde, the Akogun of Irele Ekiti said the men can in army uniform saying they suspect they are Fulani who have been terrorising the communities in the past few years. The Ajoni Local Government Development Authority Chairman, Prince Micheal Ogungbemi has asked locals to limit their movement to before 7pm to avoid walking into the hands of the kidnappers.
He has also set up local defence committee made up of hunters and security operatives to address kidnapping in the area.