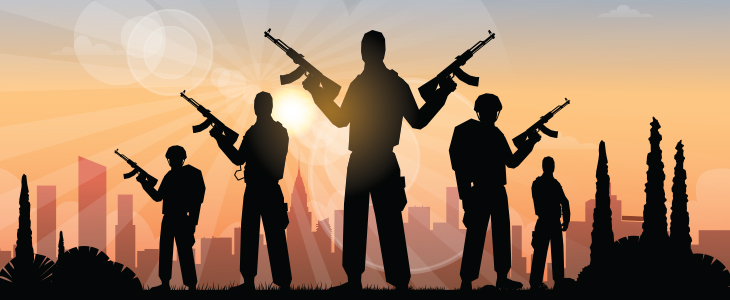 Armed herdsmen abduct Osun travelers again, kill one
By Rauf Kolawole
Armed men suspected to be Fulani herdsmen have abducted yet another set of travelers in Osun State. The number is yet to be ascertained, but witnesses put the figure at around eight people including women and children.
Irohinoodua was informed that the travelers were seized at gun point on the Osogbo-Ibokun road by the armed men.
Community sources told our correspondent that they were abducted shortly before 8pm on Tuesday evening.
"There were two sets of armed men. The first set stood at the rear while another set waited in the front. The bus was stopped, the driver tried to reverse, but the second set came from behind and shot at the occupants of the bus. The awed travelers were compelled to come down from the bus. They were taken away into the bush" the source said.
The source said one person was killed by the armed men.
Comrade Shittu Amitolu, the commander, Amotekun in the state was said to have responded with a dispatch of Amotekun corps into the area. As at press time, the Amotekun members were combing the forests, hoping to rescue the abducted travelers.
Irohinoodua was informed that the Osogbo-Ibokun axis has been one of the vulnerable routes used by the herdsmen who operate in the area.
"Hardly does a week pass without abduction on this road. The herdsmen use sophisticated weapons. There are many of them. They target travelers. They have indiscriminate targets, women, children, old and young. We are under siege. people can not longer to go their farms. The issue is no longer about herdmen. What we see is outright terrorism, the emergence of a terror ring in Osun State" Mudashiru Sanusi, a local vigilante member told Irohinoodua.
He said