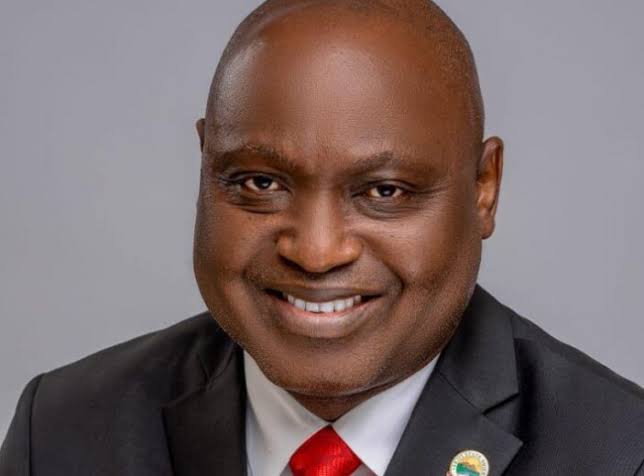 ARG congratulates APC gubernatorial candidate Biodun Oyebanji
By Dada Aluko
The Afenifere Renewal Group, (ARG), has congratulated the former Secretary to Ekiti State Government, (SSG) Mr Biodun Oyebanji.
Oyebanji won the All Progressives Congress, (APC) primary held on August 27.
ARG, a Socio – Cultural and Political  Organisation, Ekiti State Chapter said it is happy  to see the victory of  Oyebanji (BAO) in the keenly contested held on Thursday Janaury 27.
Oyebanji is now the flag bearer of All Progressives Congress (APC) in the forthcoming Gubernatorial election in Ekiti State.
In a statement released on behalf of the group, Prince Michael Ogungbemi, the Public Relations Officer of the group, expresses delight in the peaceful conduct of the primary election that produced BAO. It was observed that the emergence of BAO through a violence-free, credible and fair Party primaries was a testimony to his credibility and acceptability, a clear statement by the people of their readiness to participate actively in the process of choosing their leaders.
The Organization advises BAO to be magnanimous in victory by embracing other aspirants who lost out in the primaries. It's equally imperative for him to make passionate pleas and entreaties to the aspirants to accept their loss as a sacrifice for d peace, cohesion and unity that the Party needs to confront frontally the demands of the general election ahead in Ekiti State.
The Afenifere Renewal Group (ARG) further expresses appreciation to the Executive Governor of Ekiti State, Dr. John Kayode Fayemi, CON, together with the hierarchy of APC, for their rare show of remarkable leadership that provided a level playing ground for all the aspirants to showcase their political clouts.
Prince Ogungbemi the Organization Publicity Secretary hereby uses this opportunity to advise the people's choice, Hon Biodun Oyebanji, the APC and the good people of Ekiti State to work relentlessly for the peace, development, economic prosperity and political stability of Ekiti State, Yoruba nation and Nigeria in general.
On this score, ARG, Ekiti State Chapter has resolved to support BAO in all ways possible to realise and attain this lofty dream. God bless  APC, God bless Ekiti State Government, God bless Nigeria.