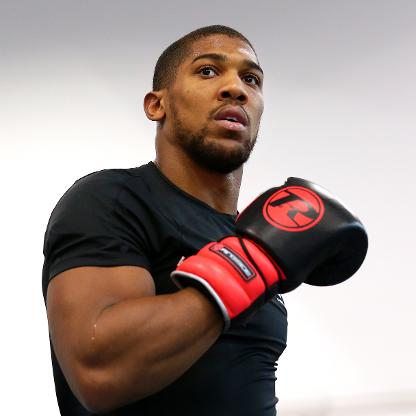 Anthony Joshua in mock Boxing context in Sagamu
By Samuel Ogunsona
World boxing Champion, Anthony Joshua has engaged in shadow boxing amidst wild jubilation by locals in his hometown, Sagamu
Joshua sneaked into Nigeria late last week visiting his home town Sagamu where the traditional ruler, the Akarigbo confered on him a traditional title.
'We are so excited to see Anthony Joshua. He is our hero. His is a household name in Nigeria especially his birthplace of Sagamu," Ahmed Abioye a medical personnel in Sagamu told Irohinoodua.
He said his homecoming was far more than the visit of any public official, the source said.
Thousands of people trooped out to watch him as he arrived his native home last week.
Joshua is currently the world's leading No 1 boxer. He is of a Nigerian father married to a British mother. His father is also of mixed Nigerian and Irish descent.
He is currently WBA, WBO and WBF champion