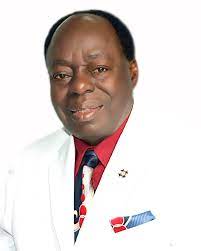 Afe Babalola releases N13.2m to aid agriculture, rewards Ekiti best farmers in 16 LGs
By Aisha Abass
In Ekiti State, Aare Afe Babalola has released a total of N13.2m as part of his efforts to boost Agriculture in Ekiti State.
The cash was given to the farmers said to have demonstrated harwork in the pursuit of agrarian economy.
Afe Babalola said it is part of his efforts to encourage Agriculture in the largely agrarian State.
Babalola spoke at the grand finale of the 2021 edition of the Annual Afe Babalola Agricultural Expo and United Nations Education ScientifixESCO Youth Empowerment, where he distributed cheques to the farmers, called for the establishment of a special agricultural bank by the Federal Government.
Babalola, who advised farmers to organise themselves into cooperative societies "to enable them to buy farm implements either with their own money contributed by members or borrow from the Bank of Industry, added, "I am appealing to the Federal Government to please establish an Agricultural Bank where farmers can obtain loans at low interest rate with their cooperative societies acting as guarantors"
He added, "From next year, your farm products will not waste away as we will be buying from you at good prices and even collect from your farm. That will save you transportation costs. I can beat my chest that you and I together have begun agricultural revolution in this country. It was my dream and it has become a reality."
The best farmer in Ado District Emmanuel Aribasoye, got N2m.
Best farmers in each of the 16 local Government areas received cash.
Other five farmers got N250,000, N150,000, N100,000, N75,000 and N50,000.