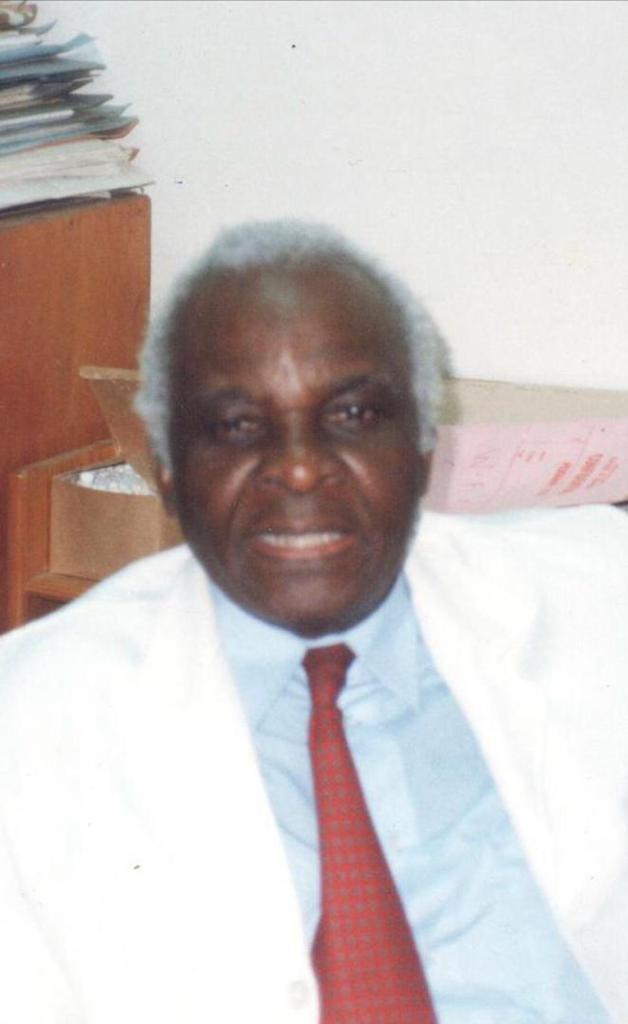 ADELOYE: AMONG THE GREATEST, By Abraham Ariyo, M.D.
Adeloye Adelola of the 'Adeloye-Odeku Disease' passed on to glory this week. He was an Emeritus Professor of Neurosurgery at Nigeria's premier medical school, The College of Medicine, University of Ibadan, and retired Consultant Neurosurgeon, University College Hospital, Ibadan. He will be remembered as one of the world's greatest physician-surgeons that ever lived.Since the existence of methodical documentation in the archives of medical literature, only a handful of practitioners have contributed immensely enough such that a disease was eponymously named after them.
To achieved this feat, first, a practitioner must have a mastery of the existing diseases in the entire annals of medicine to recognize a new disease.
Second, he must have an astute insight to be able to recognize the eureka moment of discovery.
Third, he must have a conducive environment, vis-à-vis, an excellent medical citadel where medical geniuses aggregate and can help polish the gem to describe a novel disease. Professor Adeloye was a master in medical knowledge and a gifted surgeon.
He was astute enough to identified a new disease while under the tutelage of the pioneering world's First Black Neurosurgeon, Professor Odeku. Both were working during a truly golden era of African Medicine in the 1970s at the University College Hospital, (UCH) Ibadan.
In the last century, there were close similarities between the medical occurrences in the 1970s at UCH and occurrences in the 1930-40s at Harvard Medical School Hospitals in Boston, Massachusetts, USA.
As a Fellow at the Brigham and Women's Hospital, Harvard Medical School in the 1990s, in addition to the rigorous medical learning regimen and friendly colleagues, there was this constant presence of medical history all around me. One of the common stories that floated around at the time goes like this. A young fellow at the Massachusetts General Hospital named Dr. Harry Klinefelter was clarking a patient, but noticed that this patient's clinical features were unusual and did not conform with the existing diseases in the medical annals.
He was perplexed and reached out to his Chief, Dr. Fuller Albright. After the two still could not figure out this new clinical constellations, they reached across the street for Dr. Harvey Cushing, the Neurosurgeon and Surgeon in Chief, at the Peter Bent Brigham Hospital (now Brigham and Women's Hospital) for consultation.
It is interesting to note that, the young fellow, Harry Klinefelter ended up describing the patient in medical literature. This disease became Klinefelter syndrome. He lent his name to a disease like his supervisor, Fuller Albright of Albright syndrome and of course, the great Harvey Cushing of Cushing syndrome.
Thus, our Professor Adeloye, whose life we celebrate today, remains in the company of the world's most exclusive club of medical geniuses whose names have been eponymously engraved with self-named disease descriptions in the annals of world's medical literature. He, along with the late Professor Odeku as in Adeloye-Odeku Disease, Harry Klinefelter as in Klinefelter syndrome, Fuller Albright as in Albright syndrome, and Harvey Cushing as in Cushing syndrome were all unique.
They were some of the world's greatest, and Professor Adeloye is among these greatest physician-surgeons of all time.
Abraham A. Ariyo, M.D.Director, HeartMasters CardiologyInterventional Cardiologist, Baylor Scott & White Medical Center, Texas.