Adamu, Buhari announce Lawan as APC Presidential candidate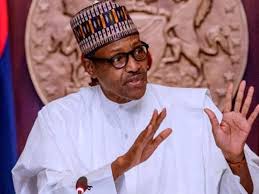 By Bukola Ayeyemi
The Senate President has been announced as the All Progressives Congress, (APC) Presidential candidate.
The Chairman of APC Abdullahi Adamu made the announcement on Monday.
He said the choice was made after due consultation with President Mohammadu Buhari.
He however said other Presidential aspirants are free to contest the primary tomorrow which is expected to be a mere walk over the decision haven been taken already by a clique loyal to President Buhari.
This had brought to an end months of speculations that President Buhari had no announced candidate.
The choice of Lawan appears to have established firmly the control of the mainstream political parties, APC and the Peoples Democratic Party, PDP by the core North.
At present, the APC and PDP Chairmen are from the core North while their Presidential candidates are also from the North.
Irohinoodua was informed that the choice of Lawan was concluded even before now indicating that all other statements and positions of some of the Northern candidates were mere propaganda.