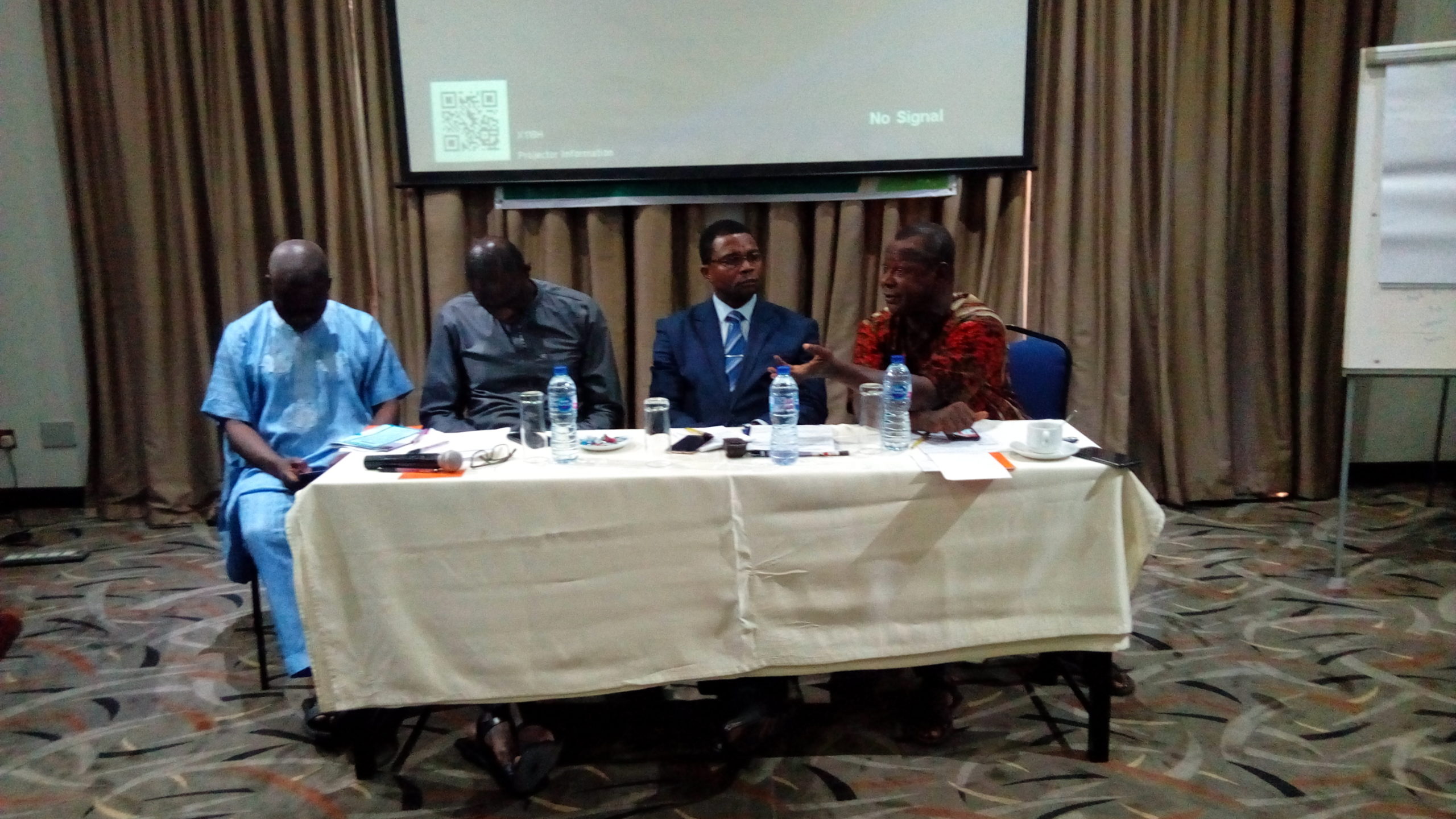 Activists call for transparency in oil revenue management
By Samuel Ogunsona
A cross section of leaders of civil society  have called on stakeholders in the oil sector to ensure effective and transparent management of oil resources   to uplift Nigeria from the lowest rank of economic misfortunes.
Several of the civil society leaders came together to map out strategy for a more transparent oil resource management in Nigeria.
The leaders met in Lagos at the one day Interactive Session and Dissemination of Research Report With Social Movements on Oil and Gas Sector Revenue Management and the Quality of Life in Nigeria. The event held in Lagos on Wednesday.
In his lead presentation, the Executive Director, Community Outreach for Development and Welfare Advocacy (CODWA) Mr Taiwo Otitolaye said Nigerian oil potentials and revenue did not reflect in the quality of life of the average Nigerian.
He said Nigerian leaders have the historic responsibility to ensure oil revenues are utilised for the common good.
According to him, the country has failed to meet global standards in ensuring openness in oil exploration and revenue management scheme.
He said Nigeria's infant mortality remains high, poverty index remains a grim picture, the country remains the world capital of open defecation, gas flaring continues to deplete the oxone layer, while the majority of Nigerians live in extremely poor conditions.
"We have failed to meet the growing needs of the people in spite of our oil wealth. The developed world is shifting to renewable energy.If Nigeria is to make impact it must begin to think of alternative energy sources."
 Otitolaye said in his research report which covered several areas of oil production and management that over dependence on oil on the long run will not stimulate growth and development in Nigeria.
He said the quantum of oil produced in Nigeria remains unknown and that in the absense of meters in the oil fields, the country will continue to lose huge amount of revenue to illicit practices.
He said Nigeria should employ modern technology in order to ensure effective management of her resources to stem sharp practices in the oil
sector
A panel of four discussants reviewed Otitolaye's research.
Mr Olasupo Ojo, a lawyer and former President, Committee for the Defence of Human Rigths, (CDHR), who chaired the panel discussion commended the report presented by Otitolaye saying it was one of the most detailed research report on oil production, revenue and managment in Nigeria.
He said the report has provided a very rich knowledge-driven account on oil management in Nigeria.
Ojo said the research report will be useful for all the organisations present in their work rural areas especially those who work in oil producing communities.
 Speaking at the panel section, Prof Femi Obayori of the Lagos State University, (LASU) said Nigeria needs to ensure openness in oil production, distribution and consumption adding that poor management of oil revenue will affect the capacity of Nigeria to attain the United Nations, (UN) Development Goals.
Others at the well attended conference were Mr Abiodun Aremu, a reknown labour activist, Mr Rasaq Olokooba, Rasaq Oladosu and many representatives of labour, civil society and community-based organisations, (CBOs).
 The summit also highlighted the needs for Nigerians to speak out and take practical steps through networking and advocacy to ensure a people-driven oil resource management in Nigeria.
The participants came from labour, civil society, media, and officials from the energy sector.