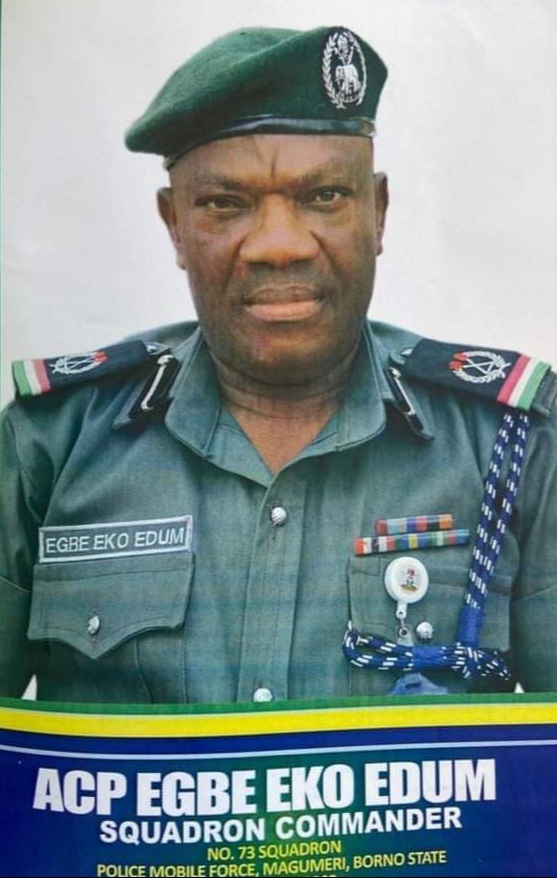 ACP Edum fighting Boko Haram in Maiduguri murdered in Calabar
By James Ukot
A top-rate anti terrorist police officer has been murdered in Calabar, the Cross Rivers State capital
Assistant Commissionerof Police Eko Edum was based in Maiduguri where he led special operations against Boko Haram.
Said to be one of the command's most efficient officers, Edum was killed by unknown persons around 1am this morning.
"They cut him with an axe in the most gruesome manner. He was such an efficient police officer who dedicated his time and energy to fighting Boko Haram and in defence of his fatherland. But he was butchered in his hometown by unknown persons" a family source told Irohinoodua in Calabar. The source said the State Governor, Prof Ben Ayade was personally touched by the gory incidence and has asked the security operatives to bring the killers to book.
The source said Edum left Maiduguri and was visiting his family in Calabar when his car broke down. He was later attacked.
Other sources said the cause of his death could not be ascertained but what the police knew was that he was killed by yet to be identified persons.
ACP. Egbe Eko Edum, was in charge of No.73 PMF Squadron, Magumeri, Borno state.
His field operations included intelligence gathering on the insurgents and physical battle and confrontation in local communities where Boko Haram is most active.
He was killed along Murtala Mohammed Highway in Calabar.
Mr Etuk Abasi who works in a private company in Calabar said his death devastated his family having fought without sustaining any injury in Bornu only to be murdered in his home state.
"The grief is a heavy laod to shoulder" he told our correspondent.
Police sources said many theories are being examined: Was he killed by armed robbers? Was he a victim of Boko Haram through the terrorist's evil network? Was he assassinated? The source said the police is working on all possible options to unravel the real cause of death.