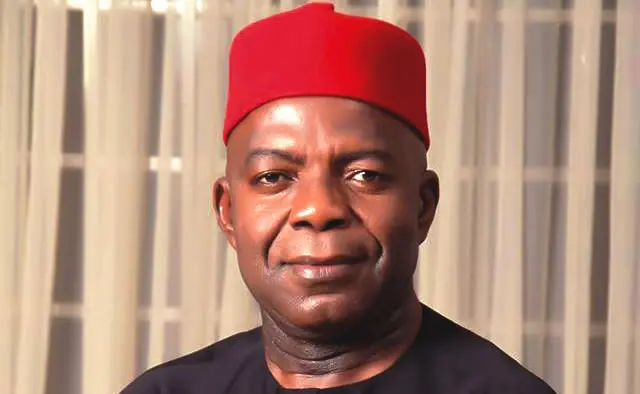 By Ologeh Joseph Chibu
Abia State Governor Alex Otti has vehemently condemned the brutal murder of Mr. Maduka Zakari, a prominent figure in the Labour Party, LP.
Zakari was beheaded in a bizarre act that continues to draw outrage.
The gory incidence took place in Uturu, Isuikwuato LGA of the state.
Expressing his outrage in a statement released by his Special Adviser on Media and Publicity, Mr. Ferdinand Ekeoma, and made available to Irohonoodua, Governor Otti characterized the killing of Zakari, who was cruelly beheaded, as an act of sheer madness, barbarity, and cruelty.
Governor Otti called upon law enforcement agencies to swiftly initiate investigations and bring to justice all those involved in Zakari's murder, whether directly or indirectly.
He insisted that they must face severe consequences for their heinous deeds.
The governor expressed profound sorrow over the loss of Zakari, a man who had played a pivotal role as the Labour Party's campaign manager in Uturu during the last general election. Zakari had also demonstrated active involvement as a community leader in the fight against kidnapping. Sadly, his life was abruptly cut short just when he should have been reaping the benefits of the good governance initiatives promoted by the LP government.
Governor Otti assured Zakari's grieving family that the government would stand by them and provide all necessary support to help them cope with this tragic loss.
Furthermore, the state's chief executive reaffirmed his unwavering commitment to ensuring the safety of lives and property in Abia State, particularly in the South East region.
To this end, he highlighted the recent launch of a joint security task force known as "Operation Crush," which has significantly curbed various criminal activities in the state, notably kidnapping in the Lokpanta area. Governor Otti pledged that security forces would continue to vigorously combat any efforts to establish criminal strongholds anywhere in Abia State.