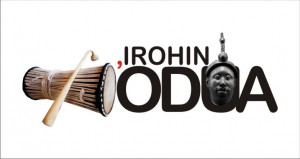 By Ayo Akanle
The Federal Government has been asked to return valuables including intellectual property rights taken away from the defunct Western Nigeria Television Station, (WNTV) located in Ibadan.
In an exclusive chat with Irohinoodua, the Vice Chairman, O'odua Nationalist Coalition, (ONAC) Badejo Olowokere said: "It is now 50 years since the creation of Western Nigeria Television, (WNT). It was the first in Africa. This great enterprise had a lot of intellectual properties endowed from 1959 to 1976 when the Nigerian government formally took over the station and converted the edifice in the most ignoble manner. While taking over the WNTN, the FG took possession of many intellectual properties belonging to the Yoruba people of the old Western Region. These were taken first to Lagos and later to Abuja in 1992 when the government moved officially from Lagos. A conservative estimate puts the worth at about 1billion dollars."
ONAC said the intellectual rights include but not limited to indigenous music, playrights, recorded stage performances, art, traditional folklores, artefacts, rare books and timeless research documents. He described the WNTV as the richest station in Africa as at 1976 adding that many sister stations in Africa used to come to Ibadan for training and research. He said the property was moved out of Ibadan by the Nigerian government and converted to property owned by the new Nigerian Television Authority, (NTA). He said the word "authority" was added in the formation of NTA to assert the forceful seizure of property that does not belong to the TV station.
The Western Nigeria Television Service (WNTV) was launched in Ibadan by the former Premier of Western Region, Chief Obafemi Awolowo in 1959. Awo had formed the station after a denial of a right of reply to the Governor's criticism of the Action Group on the government radio, the Nigerian Broadcasting Service. A few months after the commissioning, its sister station, the Nigerian Television Service was established was established by Chief Awolowo.
The group said "We are calling on the governments of Western Nigeria to retrieve what has been stolen from them. The WNTV was established with the intellectual power and resources of the people of Western Nigeria. The invaluable property are owned by Yoruba people. The South West governments should work towards retrieving the archival materials to Ibadan"
The group also urged the SW governors to revive the Western Nigeria Television Station for the sake of posterity. ONAC said "Fifty years after, we remember the late Chief Obafemi Awolowo for the building of the WNTV, the first in Africa. The current governors in the South West, both past and present should ask themselves: What will you be remembered for?"