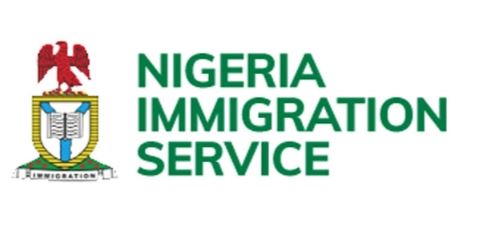 3,964 Nigerians on FG Security Watch list
By Ibukun Adeola
The Nigerian security operatives have placed thousands of Nigerians on Security Watch list.
This means anyone in the category may be prevented from travelling abroad or arrested when arriving Nigeria.
The figure is said to be no less than 3,964 people from different part of Nigeria or those living abroad.
"The names of the affected individuals, it was gathered, have been placed with security agencies at the nation's international airports where they will be arrested on sight, " The Punch Newspaper reported on Monday. But Irohinoodua was informed that the list has also been placed at seaports and land entry points.
Quoting the 2020 NIS annual report suspect index, it identified 308 placed on the watch list in 2019, 166 in 2020, while 51 persons were stop-listed in two years, with 3, 438 passports owners on the Watch List.
"Suspect index reviews and maintains the list of persons whose entry into Nigeria is prohibited or on whom special instructions are in place with respect to entry and departure from Nigeria. The travel documents are the instruments used to achieve this objective through synergy with other law enforcement agencies and court of competent jurisdiction," the Nigerian Immigration Service stated.
Further investigations by Irohinoodua revealed that most of those placed on Security Watch List are wanted members of Boko Haram, Islamic State of West Africa Province (ISWAP) among others.
A top Security Officer who does not wish to be named said the list contains members of or supporters of Indigenous Peoples of Biafra,( IPOB), Movement for the Actualisation of Biafra, (MASSOB), supporters of Yoruba self determination activist, Mr Sunday Igboho and a list of Nigerians who have been identified as providing funds for self determination groups or have participated in public demonstrations abroad in support of self determination agitation mainly by Yoruba and Igbo activists. This suggests that Prof Banji Akintoye who leads the Yoruba self determination group may also be on the list.
Our correspondent was informed that the list has been sent to countries in West Africa that have extradition treaty with Nigeria like Togo and Benin Republic. "The list also includes those wanted for crime or corruption" but most of those on the list are usually not aware Irohinoodua learnt on Monday
The expert told Irohinoodua. that security operatives use a combination of strategic methods to identify such suspects including but not limited to monitoring their Facebook comments, analysis of viral lone video promoting self determination, comments on whazzap where the Federal Government has planted moles and tracking of telephone conversations.
The source said "Multiple mechanisms are employed to enlist wanted people. In many cases it is the suspects that provide raw information on their own through Facebook activities, through their opinion articles, comments on whazzap groups and sharing of virtual speeches made by such individuals."
A member of Nigerian Human Rights Community, (NHRC) in Jos, Akeem Garuba said while it is right for Nigerians to place criminals on wanted list, the placing of Nigerians on Security Watch List for supporting self determination is "cruel and inhuman" adding that self determination is a Universal Right enthroned by the United Nations as far back as December 1948.
"It's sad that Nigeria has the highest number of people placed on the Watch List since 1960. It has never been this bad. Under Gen Sanni Abacha, people were placed on Watch List but not upto to 10 percent of what we have today' Garuba said