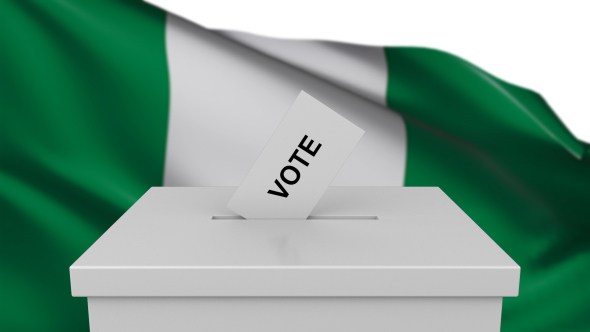 2023: Political parties threaten to boycott February poll
By Joseph Ologeh
 In a dramatic twist, thirteen political parties have vowed to boycott the National Elections if the Central Bank of Nigeria, CBN extends the February 10 deadline for naira swap. The 13 parties said they would not participate in the elections if the CBN further extends the date. The 13 political parties are some of the least known in the country.
The position of the parties came as a surprise to many Nigerians. The swap has brought untold hardship to Nigerians. Not extending the February 10 deadline which the parties want is to endorse the hardship Nigerians already endure for weeks.
The National Chairman of the Action Alliance, Kenneth Udeze, who is leading the campaign on behalf of the 18 political parties said "We hereby announce that at least 13 out of the 18 political parties in Nigeria will not be interested in the 2023 general elections and indeed we shall withdraw our participation from the electoral process if this currency policies are suspended or cancelled or if the deadline is further shifted."
Already, the governments of Zamfara, Kogi and Kaduna have taken the Federal Government to court challenging the February deadline.  The States want the power of the Court to declare that the CBN is not meeting financial obligations to Nigerians and that the February deadline is unrealistic.
The fear is that the deadline is a ruse since there is no indication that the CBN will meet public aspirations and allay public fears that already the bank has fueled due to its display of gross incompetence, an official of Nigerian Human Rights Community, NHRC Comrade Uche Nnamdi told Irohinoodua.
He said he hoped the 13 political parties are not working with some forces in CBN and Aso Rock to scuttle democracy
He said some of the political parties might actually be fronting for the CBN which has been accused of creating the scarcity of funds to assist anti-democracy forces in the seat of power, Aso Rock to ensure the emergence of the Peoples Democratic Party, (PDP) candidate, Mr Atiku Abubakar.
On Monday at a press conference, the 11 political parties said they would boycott the 2023 general elections slated for February 25 and March 11 unless the CBN sticks to the February 10 deal. The parties have declared that they won't be participating in the elections if the new deadline of February 10, 2023 is shifted again.
The coalition of chairmen of the political parties praised the President, Major General Muhammadu Buhari (retd), on the redesign of the N200, N500 and N1,000 banknotes. The political parties want the policy to stand.