2023: Kayode Fayemi consults Yoruba elders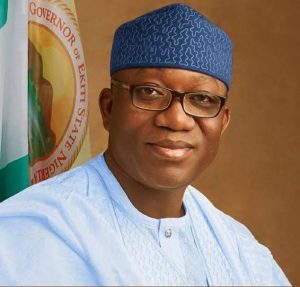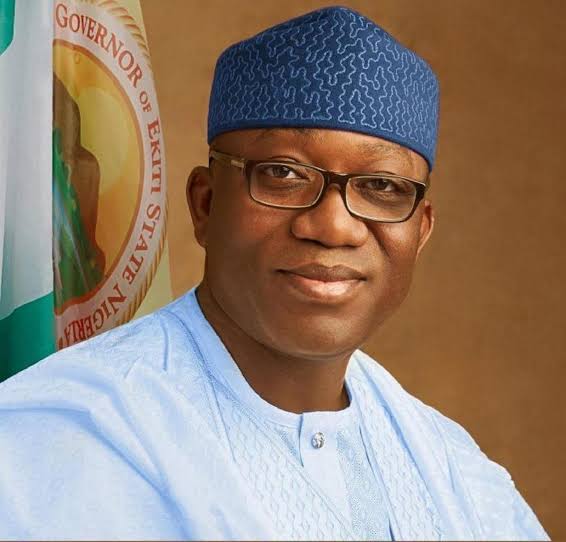 By Bola Olusi
Ahead of his possible declaration as a contestant in the race for the 2023 Presidential race, Ekiti State Governor has began consultation with Yoruba elders.
In a series of such slated meetings. Fayemi met with a cross section of notable Yoruba leaders early this week including but not limited to Afenifere. In the meeting with Afenifere were Pa Rueben Fasoranti and the former Chief of Staff in the Presidency, Gen Arogbofa. The meeting held in Akure, the Ondo State capital.
Sources told Irohinoodua that Fayemi who already met with his Ondo State counterpart, Rotimi Akeredolu is scheduled to meet with other State Governors in the South West.
A close source said Fayemi had informed Asiwaju Ahmed Tinubu barely two months ago. He had also met with notable traditional rulers in Ondo State.
Fayemi said the consultation was necessary for him to make decisions. In the past two months, Fayemi has been consulting political, cultural and economic stakeholders in the North.
He told journalists in Akure that Nigeria is in need of an experienced leader who will lift the country to a higher level from where President Muhammadu Buhari would leave it when he quits next year May.
Fayemi's supporters are counting on his wide influence within the Governors Forum, being the Chairman, his network with the civil society across the world, his reputation within the framework of United Nations, (UN), International development partners and the support and trust he enjoys from some Heads of Government in many countries across the world.
He said he is not an aspirant, I may become one, but that will depend on the totality of the consultations that I'm currently conducting
" I believe I have the requisite experience to understand the enormity and the complexity of the Nigerian challenge and offer a fresh perspective on how to take the country forward.
"I come to this process with an extensive wealth of experience and as someone who has always been involved in the struggle to right wrong in our country either as a student union activist or as a pro-democracy activist.
"Our country has witnessed significant developments, we have made a lot of strides under President Buhari, but the job is not yet finished. The job still has additional aspect to be addressed."