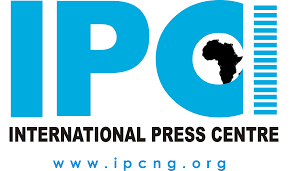 2023: IPC Set To Train 160 Bloggers, Online Journalist On Conflict Report
By Samuel Ogunsona
International Press Center (IPC) is set to hold one-day virtual workshop for bloggers and online Journalists on conflict sensitive reporting ahead of 2023 general election.
The workshop which is set to hold 12 January 2023 will assemble 40 bloggers and online Journalists from the southern part of the country when another 40 bloggers and online Journalists from the northern part of the country will be engaged next week Tuesday.
The virtual engagement facilitated by International Press Centre (IPC) partnered with the Institution for Media and Society (iMS) within the component 4 of the European Union Support to Democratic Governance in Nigeria -Phase II (ESSDGN II) project is focus to engage online media and bloggers on conflict sensitive reporting on 2023 election.
The objective of the EU funded programme is to guarantee the inclusiveness of bloggers and online media to produce accurate, fair and inclusive coverage of the Electoral process