2023, Ekiti election: Tinubu, Fayemi meet in Lagos
…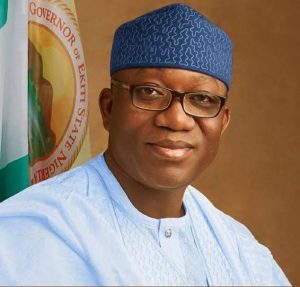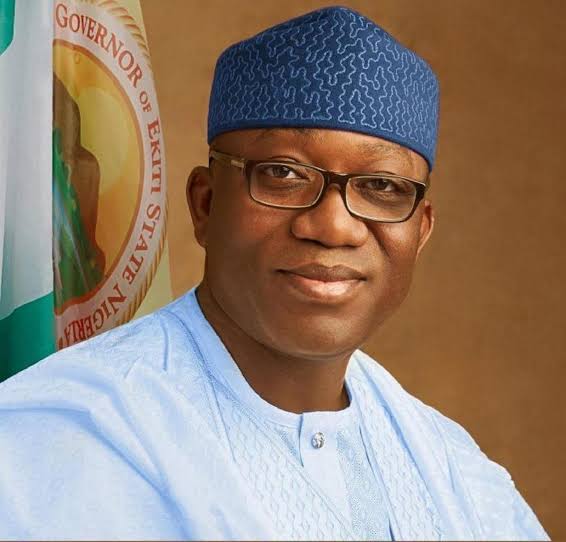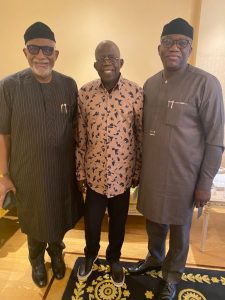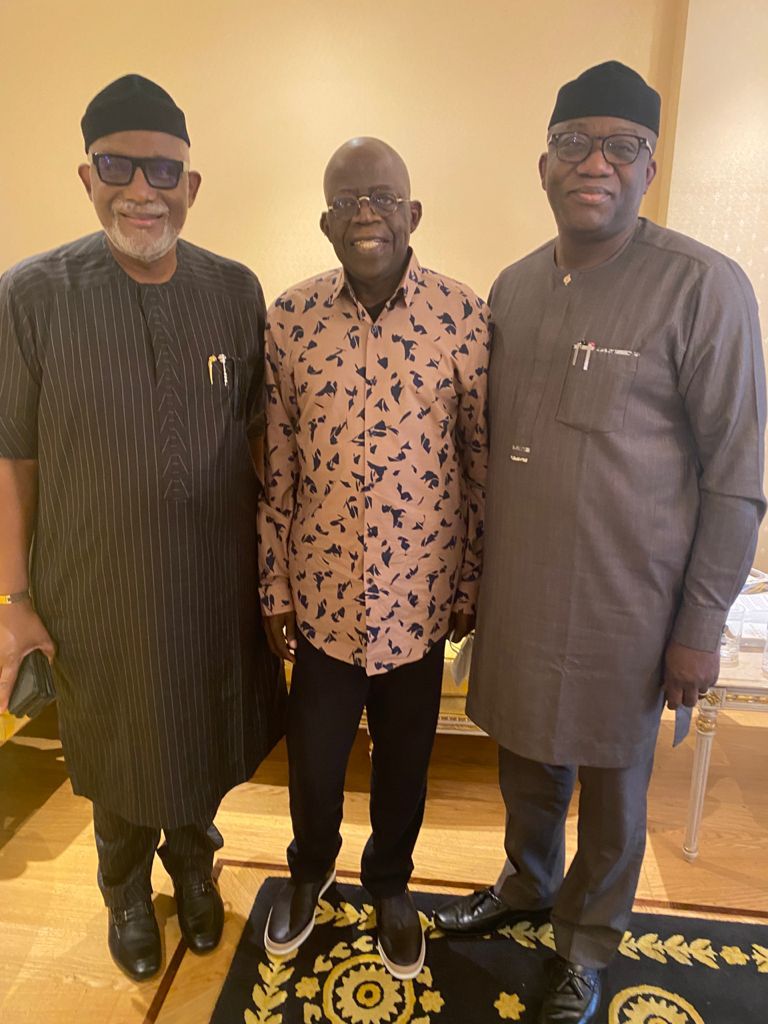 By Feyisike Adegbuyi
The Ekiti State Governor Kayode Fayemi has met with the National Leader of the All Progressives Congress, (APC) Asiwaju Ahmed Tinubu.
Fayemi met with Tinubu on Wednesday in Lagos. Close sources said the meeting focused on the forthcoming primary and the gubernatorial election. The Ekiti primary comes up on January 27 while the election holds in June this year.
A close source to the meeting said Governor Fayemi and Tinubu had known each other since the 1990s as both were involved in the pro- democracy campaigns.
"Fayemi has demonstrated a lot of wisdom. For coming to meet Tinubu is a very strategic move. It is certain that Tinubu will respect the views of Ekiti people during the forthcoming primary and the gubernatorial election", a competent source told Irohinoodua.
The source said Fayemi was expected to have briefed Tinubu on the political situation in Ekiti and also on the Presidential election.
The source said Fayemi plans to brief South West APC Governors and leadership on the Ekiti poll and also the APC Governors across the country.
The source said the meeting has further strengthened the age long brotherhood and solidarity between the two political leaders.
The source close to the meeting told Irohinoodua that Fayemi, who is also the Chairman, Nigerian Governors' Forum, had discussions with Tinubu over the latter's Presidential ambition and the need to ensure that the South-West gets the APC Presidential ticket.
To this end, it was learnt that the South-West APC may be endorsing one candidate in order to present a united front.
Another source told our correspondent that Fayemi and Tinubu discussed the prospect of the South West producing a common front by presenting only one Presidential candidate amidst speculations that attempts are being made to divide the region in order to pave way for external interests to feast on possible disagreement between contenders in the region.