2023: Afe Babalola calls for Interim Government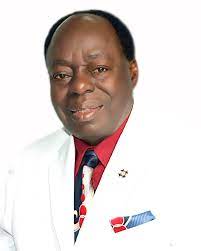 By Bayo Aluko
Legal giant, Chief Afe Babalola has called for an interim government instead of conducting the 2023 elections.
Babalola who is the proprietor of Afe Babalola University told journalists in Ado-Ekiti on Monday that the 2023 elections should be suspended while an interim transitional government should be put in place.
He said his position is motivated by the unstable political atmosphere in the country.
Babalola said the interim government should be made up of former Presidents, Vice Presidents and credible former government officials.
He said it should also involve the Nigerian Labour Congress, (NLC), Nigerian Union of Journalists, (NUJ), academics and other professional unions.
He said the assignment of the interim government would be to produce a new constitution that will usher hope for millions of despairing Nigerians
He said the members of the interim government should work with allowances instead of bogus salaries.
According to him, Nigeria needs to resolve the crisis of constitutional legitimacy before any credible election can be held.
Many observers are worried about the suggestion of the elder statesman. In the first place there is no constitutional provision for his proposal. Again, some overseers think it is curious that an interim government is being suggested without deep consideration for the far reaching implication on the political future of the country.
There are also concerns that such a proposal may serve the interest of the ruling class since it will have to determine who and who constitutes the interim government.