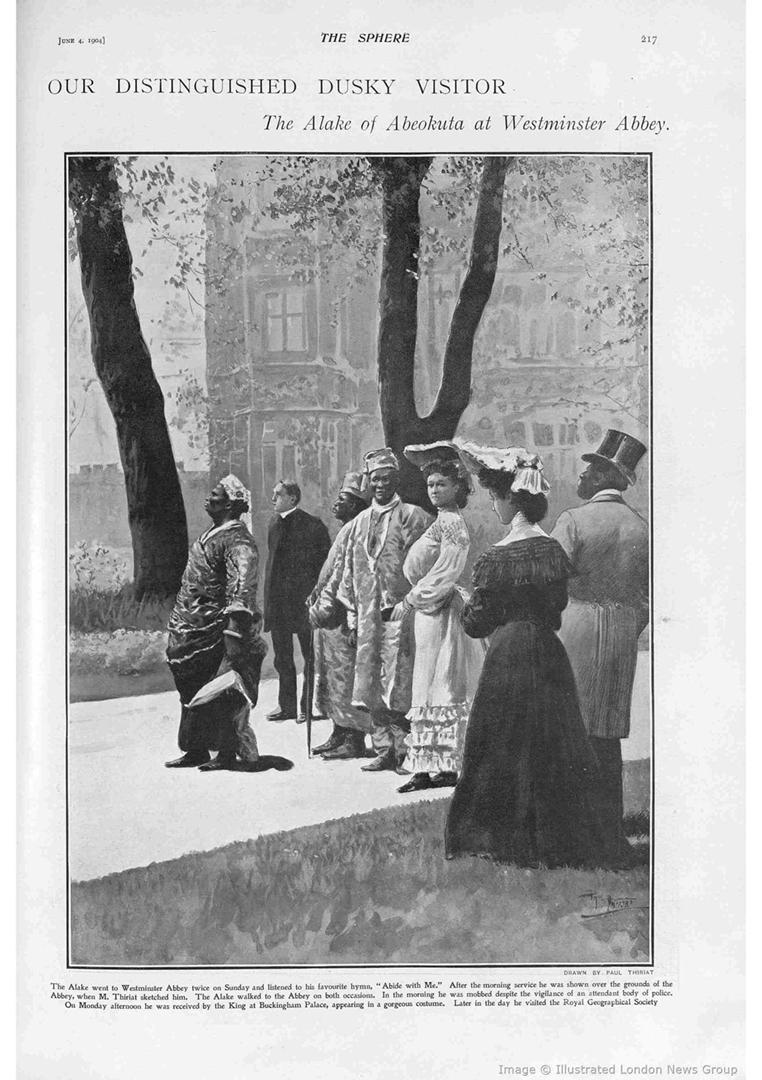 1904 Reflections: The Alake meets King of England
The ruler of Abeokuta made more than one trip to England in the early part of the last century.
His first trip was in 1904 and caused great excitement – he made the pages of almost every newspaper and magazine. Most of them described him as 'A King' and some described hin described him as 'a Chief'.
There were posts from the 1937 trip but not from that first trip.
One line said: "The Alake of Abeokuta was insulted by some students from Aberdeen."
The captions speak for themselves and the word 'dusky' gets used quite a lot.
All photos courtesy of the British Library in London.
The report said the Alake rules over a territory of 6,090 square miles, and his capital, the town of Abeokuta, contains 60,000 inhabitants. It is fifty miles by rail from the town of Lagos. The Alake is the figure in the centre of the picture, which speaks for itself. The man in English dress standing behind him is Prince Ladapo Ademola, brother of the Alake, who is accompanying him to this country. The two sitting, one on each side, are chiefs.
Courtesy Yoruba Centre Patrons